We have Kid's Worship on Sunday mornings during our 10:30 a.m. service for ages 4 years through 2nd grade. On the 2nd and 4th Sundays, our Kid's Worship Extra meets for ages 3rd – 6th grades. Children 3 years and younger are invited to worship in our nursery, where they experience Bible stories and songs. Our Youth Group is designed for ages 7th-12 grades.
2022 Chicken Feed and Talent Show
Throughout the year we also offer a Wednesday afternoon opportunity for those 5 years through 6th grade. KIDVENTURE is a fun-filled hour of games, snacks, and Bible adventures.
To get more information about our Children's Ministries, contact Natalie Hardin – Children's Minister.
2021 Children's Christmas Program
2020 Children's Christmas Program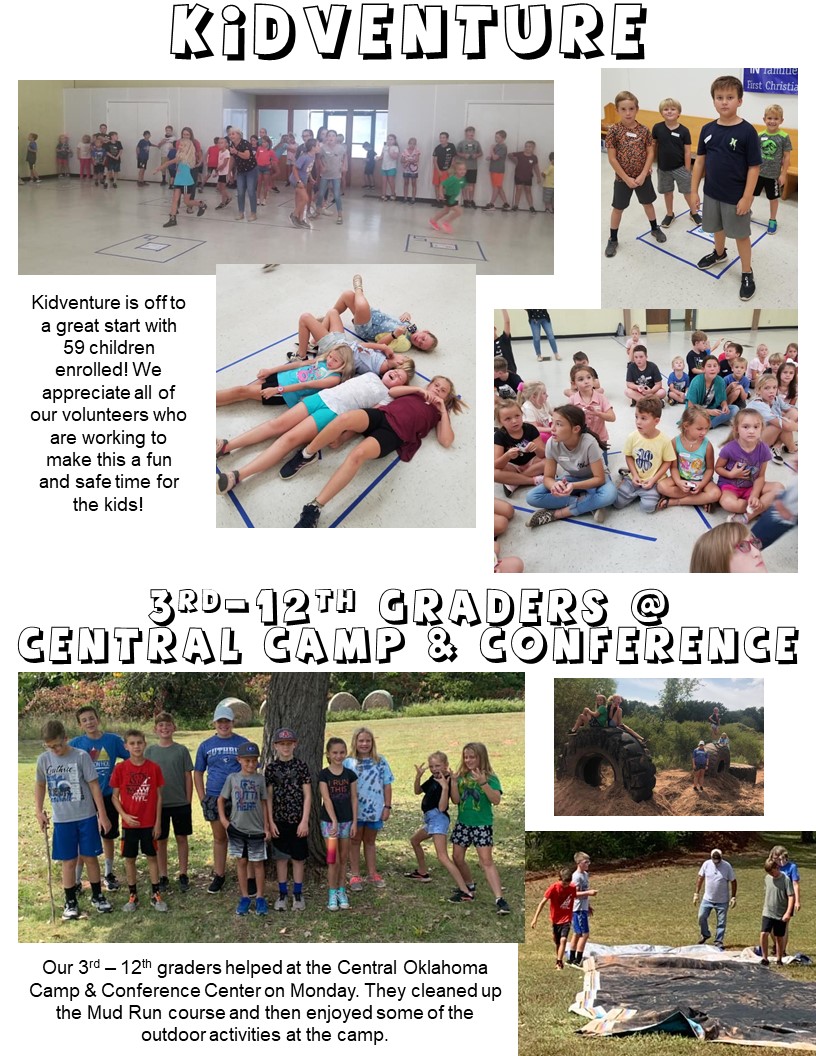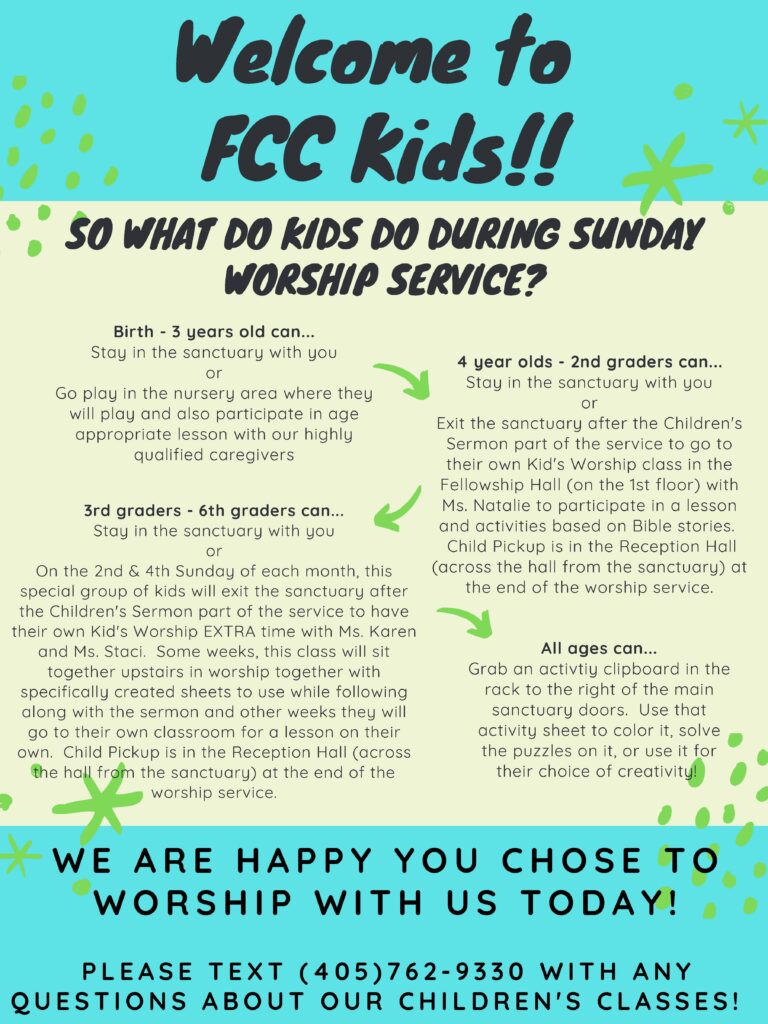 Kid's Worship – June 14

Kid's Worship – June 7

Kid's Worship – May 31

Kid's Worship – May 24

Kid's Worship – May 17

Kid's Worship – May 10

Kid's Worship – May 3

Kid's Worship – April 26

Kid's Worship – April 19

Kid's Worship – Easter

Kid's Worship – Palm Sunday

Kid's Worship Lesson – 3-29-20

"Chicken Feed and Talent Show" March 8, 2020

"Out of the Box" Children's Christmas Program, Dec. 8, 2019