Vacation Bible School will be June 12 – 15 (Mon. – Thurs.) from 9 a.m. to noon at the church.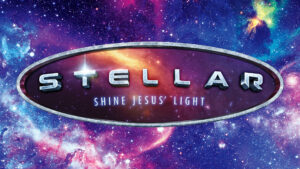 This year's theme is: "Stellar – Shine Jesus' Light!" VBS is for children ages 4 years old through those who have completed 5th grade. Youth who have completed 6th grade-12th grades are invited to be helpers and can sign-up online as well. Adult volunteers are always needed! Sign-up today!
This year our Volunteers will receive a FREE "Stellar – Shine Jesus' Light" t-shirt as a Thank You for helping! Volunteer shirts are available in Adult sizes. You can request your Volunteer shirt on the registration form. There will not be shirts for sale for the VBS Kids this year, we have other fun take-homes instead!
TO REGISTER FOR VBS, please fill out the form:
We are so excited about this year's theme! Check out this video: